Navigating the future: next steps for SMEs
Join us for our next free webinar
Navigating the future: next steps for SMEs
September 22nd 12pm GMT
Register free
If you own or have been in charge of a business over the last few years it's probably fair to say it's been a challenge.
Brexit and the pandemic have turned trading environments upside down for companies of all sizes and sectors, and the impact of both is yet to be fully clear.
So what do you do if you're just coming up for air and you need to start looking to the future?
Join us for this free webinar where we'll help you understand:
Upcoming changes in tax and accounting and implications for you
Funding options for SMEs and innovators and how they all work together
How to really assess what position your business is in
What you need to consider before deciding what your next business goal should be
Whether you're ready to sell, grow, or just want to get back to normal, our tax, accountancy and innovation experts will share their knowledge and insight to help you move forwards.
Register free
Meet the speakers
Join Jo Surley, Head of Tax and Accounting, MPA and Sam Wildman, Head of Business Development, MPA plus guest speaker Mike Price, Owner and MD, MPA for this hour-long webinar including Q&A.
Register free
Jo Surley, Head of Tax and Accounts, MPA
Jo heads up the tax and accounts teams here at MPA. She has a wealth of experience advising business owners and individuals, and has held senior roles at Grant Thornton UK, MacIntyre Hudson, and RSM among others.
Jo will be leading our webinar, sharing her expert knowledge, tips and advice, as well as taking any accountancy and tax questions you may have.
Sam Wildman, Head Business Development,  MPA
Here at MPA Sam works with senior business leaders across a variety of sectors and sizes to help them unlock their business goals. She's our woman on the ground, and as well as hosting will be bringing the tricks and tips we share on the webinar to life with real examples of how our clients have applied them in practice.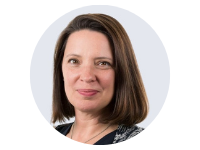 Mike Price, chair, founder, owner and MD, MPA
Mike has been at the helm of MPA since starting the business in 2007. An experienced finance sector professional, leadership expert and all round innovation enthusiast, Mike will be guest speaker for the webinar.
As well as giving his unique perspective on business ownership and the role of innovation in the UK, Mike will also be available to answer any burning questions you may have.